Login / Register
Other people who have taken this class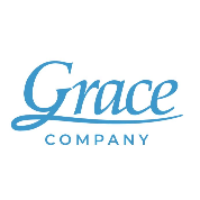 Grace Company Instructors
Read bio
With over 35 years of experience, Grace Company has been at the forefront of innovation and invention, pushing the boundaries of what's possible in the quilting industry.
Our commitment to integrating quilting and technology has resulted in groundbreaking products that have revolutionized the way quilting is done. Our innovative approach has given quilting enthusiasts the ability to create masterpieces that are beyond belief.
As instructors, we are excited to share our knowledge and expertise with you. Whether you are a beginner looking to learn the basics of quilting or an experienced quilter looking to enhance your skills, we have a wide range of courses tailored to your needs. Our goal is to empower you with the tools, techniques, and inspiration to unleash your creativity and take your quilting to new heights.
Join us on this exciting journey as we combine the art of quilting with the power of technology. Together, we can unlock your full potential and help you create quilting masterpieces that will leave you amazed! Welcome to the Grace Company family. Let's quilt, innovate, and create together!